Be Part of Building a Premium Brand WIth Global Success
Proudly Built In North America
PASSIONATELY ENJOYED AROUND THE WORLD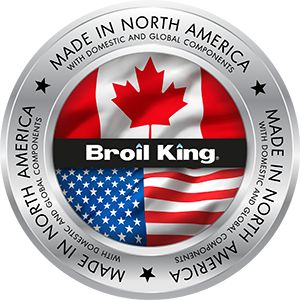 WE are committed to your successful career
Onward has invested in the US and Canada with three fully equipped factories employing a skilled North American workforce involved in steel fabricating; powder coat paint processing; porcelain enamelling and final assembly of high-quality gas, charcoal and pellet grills.
We are proud to be supporting North American job creation by purchasing from local suppliers. Steel, aluminum, wire, resin injection molded, corrugated packaging and printed components are primarily sourced in United States and Canada utilizing local service providers in the trucking and logistics industry. We also use some global components that are difficult to source in North America.
Join our team of qualified, experienced employees and begin your career in a variety of fields.
Metal Fabrication (all locations)
CNC Turret Operators
Press Operators
Brake Press Operators
Set Up Technicians
Tool & Die Professionals
Paint and Enamel (all locations)
Assemblers (all locations)
Material Handling (all locations)
Warehouse (all locations)
Die Cast (Dickson, TN) 
Machine Operators
Set Up Technicians
Production Control (all locations)
Human Resources
Administration
Process Engineering
Competitive base pay
On-the-job training
Medical Plan – PPO or HSA with company match
Dental Plan
Vision Plan
Company paid Life Insurance
AFLAC Plans available (in the US)
401k with company match
Design & Engineering, Finance & Administration, Logistics, Customer Service, Sales and Marketing teams are located at our home office in Waterloo, Ontario.
Please apply online or forward your resume to:
Email: resume@omcbbq.com
or
Onward Manufacturing Company
585 Kumpf Drive
Waterloo, Ontario
N2V 1K3
Attention:
Human Resources Manager